Meet the eXpo eXperts
Here at eXpo Branders, we know that fun makes the world go round (and keeps our creativity flowing)! Every day brings a new project and new challenges. Take a look at who is the behind the scenes on your project:
Amy
Chief eXpo eXpert
eXpoBranders is the culmination of Amy's 30+ years in marketing and 17+ years in print and display services. She is very involved in children centric charities including being the past president of the Fairfax Foster Parent Association and board service for Let's Help Kids, a non-profit that puts smiles on children less fortunate and teaches other children how to do the same. Amy spends her free time with her daughter, and is the "lucky one" to take our office dogs home every day.
Likes: coffee, chocolate and playing with her "kids"
Favorite Promo Item: Food promos...especially s'mores kits (mmm)
eXpo eXpert tip: Design a booth that can grow with your company. Modular is key in a growing company – design so that you can add panels and accessories as your budget, and booth space, changes!
Tanja
eXpo eXpert
An eXpert since 2020, Tanja started her journey with us just as the world shut down from COVID.


Likes: Spending time with her family - skiing, hiking or just having dinner, gardening, being by the water of any kind no matter if is a lake, river or the ocean.
Favorite promo item: Inflatables! Anything you can imagine can be made into and inflatable as big or small as you like!
eXpo eXpert Tip: Do something fun that stands out and will be remembered.
Deborah
eXpo eXpert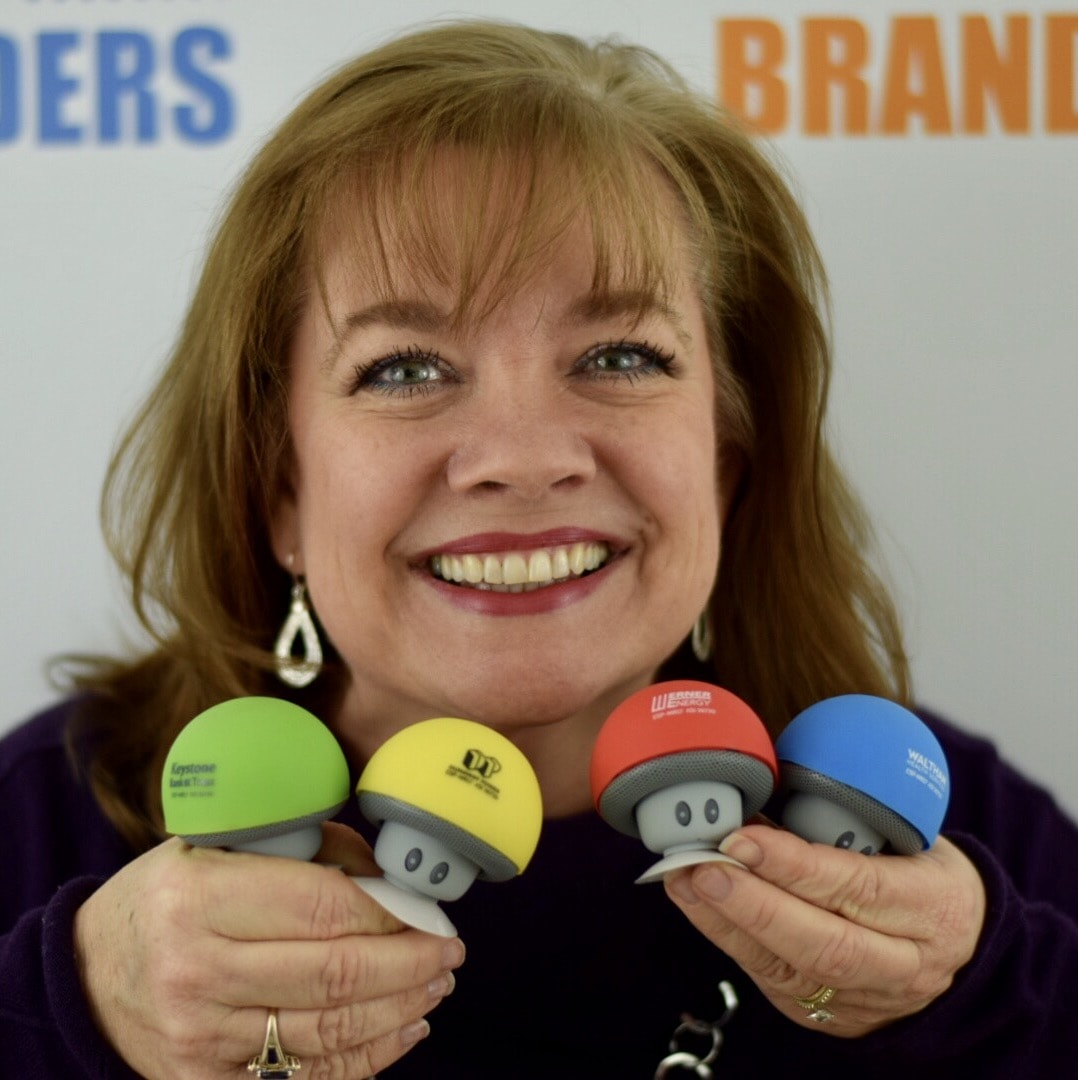 Deborah joined eXpo Branders in June of 2016 after 12 years of outfitting swim teams in branded apparel. She has a background in direct sales, sales and catering and administration. Now that her two grown children don't need her as much she gets to spoil her two Great Danes: Titan and Cinder.


Likes: Animals, music, concerts, cooking
Favorite Promo Item: Anything unique that brings people over to a booth!
eXpo eXpert Tip: "Plan ahead! Not only do things run smoother and you save yourself stress, but you also save money because you don't have to rush delivery."
John
eXpo eXec
John graduated from SUNY in Buffalo, NY and has been in the sales and marketing industry for over 10 years.
While he helps businesses of all types, his focus is on his passion: beer distributors, the outdoors and hunting/fishing.


Likes: Hunting, fishing, boating, health & fitness and spending time with family.
Favorite Promo Item: Anything that keeps his drinks cold, especially the Coleman 36 Hour cooler!
eXpo eXpert Tip: "A lot of people think promo items are just giveaways. Why not use them in a creative way that will directly impact your revenue?"
Jen
marketing & logistics coordinator
Jen is ready for anything that our industry can throw at her!
In her spare time she loves to travel and bake.


Likes: cooking, dogs and beachcombing
Favorite promo item: beanies, t-shirts, and hoodies (anything cozy)
eXpo eXpert tip: Buy promo items YOU would personally love and use. If you don't love it neither will they, so choose great quality items and talented eXperts! Last eXpert tip: Sometimes the best ideas are the simplest ones!
Lola
(Un)Professional Office Dog
Lola keeps the energy in the office alive!
There is never a dull moment with this giant ball of fur running around.

Likes: Chasing squirrels and chewing on her dog toys
Favorite Promo Item: Pet accessories
eXpo eXpert tip: "When heading to a trade sh....wait is that a squirrel? Squirrel!"
Babka
treat eXpert
The newest, and smallest, member of the eXpo team. Will test out any puppy product and tell you honestly if she approves!


Likes: Chewing on literally everything, napping
Favorite Promo Item: Stuffed Animals
eXpo eXpert tip: "Where's the fun in buying promotional items you can't eat?"
Some of our eXperts aboard the Rock Legends Cruise. Who says you can't have fun at work?