Meet the eXperts
Meet the eXpo eXperts
Our eXpo eXperts are what make us thrive. Without them, we couldn't offer you concise, results-driven products and advice. Take a moment to become familiar with the faces that will be working with you on your trade show products design and ordering!
Amy
Chief eXpo eXpert
eXpoBranders is the culmination of Amy's 25+ years in marketing and 10+ years in print and display services. She is very involved in children centric charities and currently serves as president of the Fairfax Foster Parent Association and serves on the board of Let's Help Kids, a non-profit that puts smiles on children less fortunate and teaches other children how to do the same. Amy spends her free time with her daughter, and is the "lucky one" to take our office dog home every day.
Likes: coffee, chocolate and playing with her "kids"
Favorite Promo Item: Cell phone wallets – who needs a purse when it is all in one place!
eXpo eXpert tip: Design a booth that can grow with your company. Modular is key in a growing company – design so that you can add panels and accessories as your budget, and booth space, changes!
Connie
eXpo eXpert
Connie, whose background is in Computer Networking and Telecommunications, has always had a fascination with business and marketing since the 4th grade when she sold the day's hottest items: hair bows and bubble gum cigarettes. As an Expo Expert, she gets her daily fix helping clients prepare for their events. In her spare time, Connie leads a chapter of MOPS International (Mothers of Preschoolers) and mentors a team of essential oil enthusiasts.
Likes: Her scrumptious kids, other people's kids, aromatherapy, motorcycles, baking and serving others

Favorite promo item: Direct Cloth Mailers. A mailbox show stopper! If they can bring themselves to toss the postcard, the cloth will be kept, enjoyed and leave a lasting impression.
eXpo eXpert Tip: "Everyone is getting handed a ton of promotional giveaways at trade shows, so make it a point to give something that's high quality and useful!
Doing so will have people using your giveaway for years to come"
Deborah
eXpo eXpert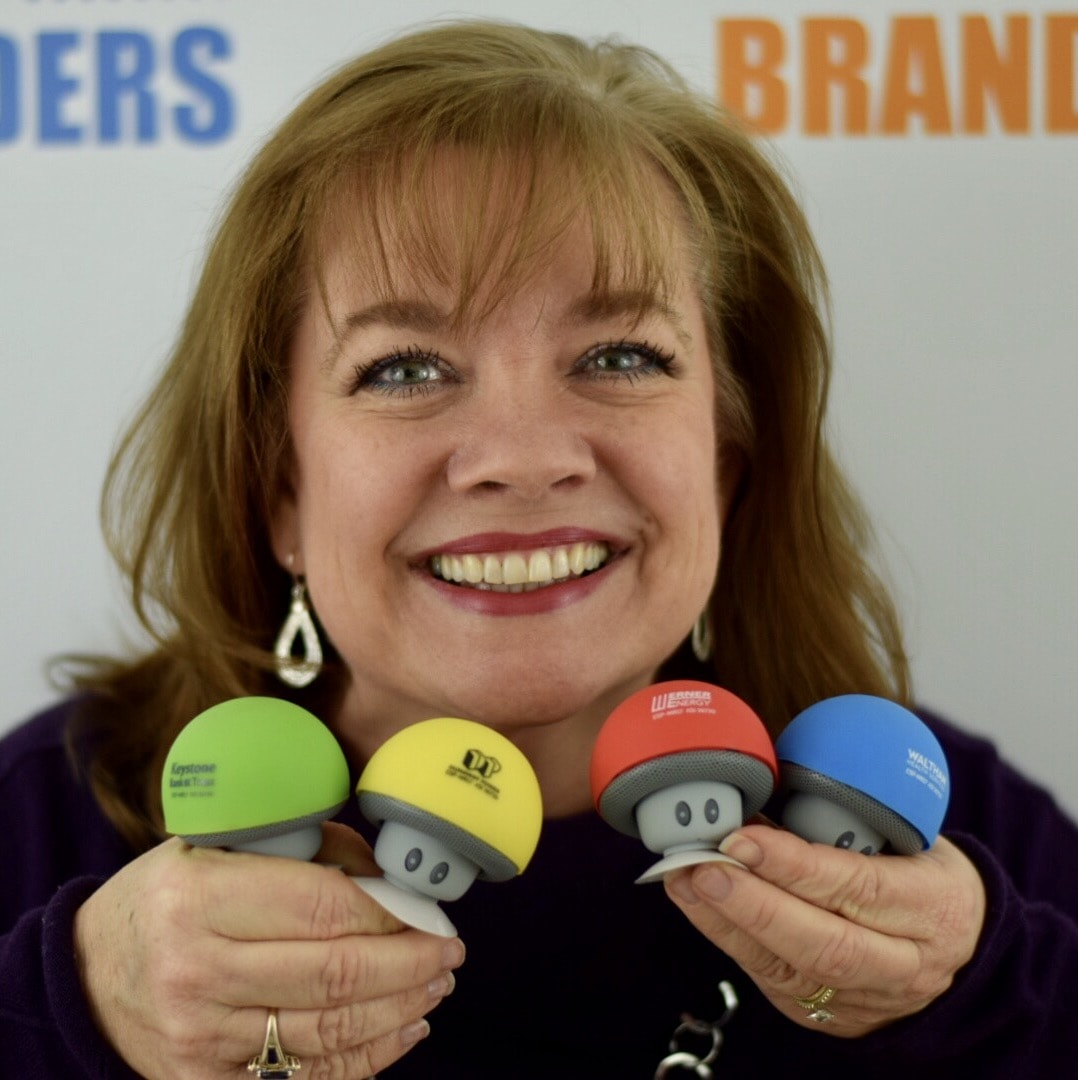 Deborah joined eXpo Branders in June of 2016 after 12 years of outfitting swim teams in branded apparel. She has a background in direct sales, sales and catering and administration. Now that her two grown children don't need her as much she gets to spoil her two Great Danes, Sampson and Cinder.
Likes: Animals, music, concerts, cooking
Favorite Promo Item: Anything unique that brings people over to a booth!
eXpo eXpert Tip: "Plan ahead! Not only do things run smoother and you save yourself stress, but you also save money because you don't have to rush delivery."
John
eXpo eXec
John graduated from SUNY in Buffalo, NY and has been in the sales and marketing industry for over 10 years.
While he helps businesses of all types, his focus is on his passion: the great outdoors and hunting/fishing.
Likes: Hunting, fishing, boating, health & fitness and spending time with family.
Favorite Promo Item: Anything that keeps his drinks cold, especially the Coleman 36 Hour cooler!
eXpo eXpert Tip: "A lot of people think promo items are just giveaways. Why not use them in a creative way that will directly impact your revenue?"
Ethan
Video eXpert
Ethan started his career in videography before ever finishing high school! Many of the videos you see on our site are thanks to his awesome work.
Ethan attends Loyola Marymount University and is studying Film Production.
Likes: Running & exercise, movies & TV, GoT, Stranger Things, all things music.
Favorite Promo Item: Yeti Rambler Bottle
eXpo eXpert Tip: "Always film in landscape!"
Lola
(Un)Professional Office Dog
Lola keeps the energy in the office alive! There is never a dull moment with this 2-year old pup running around.
Likes: Chasing squirrels and chewing on her dog toys
Favorite Promo Item: Pet accessories
eXpo eXpert tip: "When heading to a trade sh....wait is that a squirrel? Squirrel!"
Lucky Dog
Newbie
Lucky Dog joined our team in 2019 and has brought a lot of energy (and fluff) to the office!
Likes: Chewing on literally everything, napping
Favorite Promo Item: Stuffed Animals
eXpo eXpert tip: "Where's the fun in buying promotional items you can't chew on or destroy?"